Sell Your Home Fast to Our Real Estate Agency - We Buy Houses
Get a Free consultation today!
Welcome to Offernow, where we redefine the speed and simplicity of selling homes. Our expertise lies not just in real estate but in understanding life's unpredictabilities. With a dedicated team and a unique approach, Offernow ensures your unique situations find fitting solutions. We pride ourselves on being the beacon of hope for homeowners seeking to sell properties, irrespective of their condition or circumstances.
Specialized Services for Unique Situations
– Inherited Home: Navigate the emotional journey of selling an inherited property with our compassionate team by your side.
– Distressed Property: When the market turns its back on you, we stand by your side, ensuring a fair deal.
– Back Taxes Property: Avoid further complications with properties owing back taxes. Let us provide a quick resolution.
– Vacant Home: Empty properties needn't be a burden. Sell swiftly with Offernow.
– House Needs Work: Skip the renovation hassles. We buy homes as they are, no matter the condition.
– Residential Townhomes, Single Family Homes, & Condominiums: Whether it's an urban dwelling or a suburban retreat, we've got you covered.
– Multi-family Home: Size isn't an issue. We handle multi-family units with the same efficiency as single units.
Every situation is unique, but our commitment to speed, fairness, and understanding remains consistent.
NO Hidden Costs:
With no closing costs, what we offer is what you get. There are no last-minute deductions or surprise charges. Selling your house has never been this straightforward.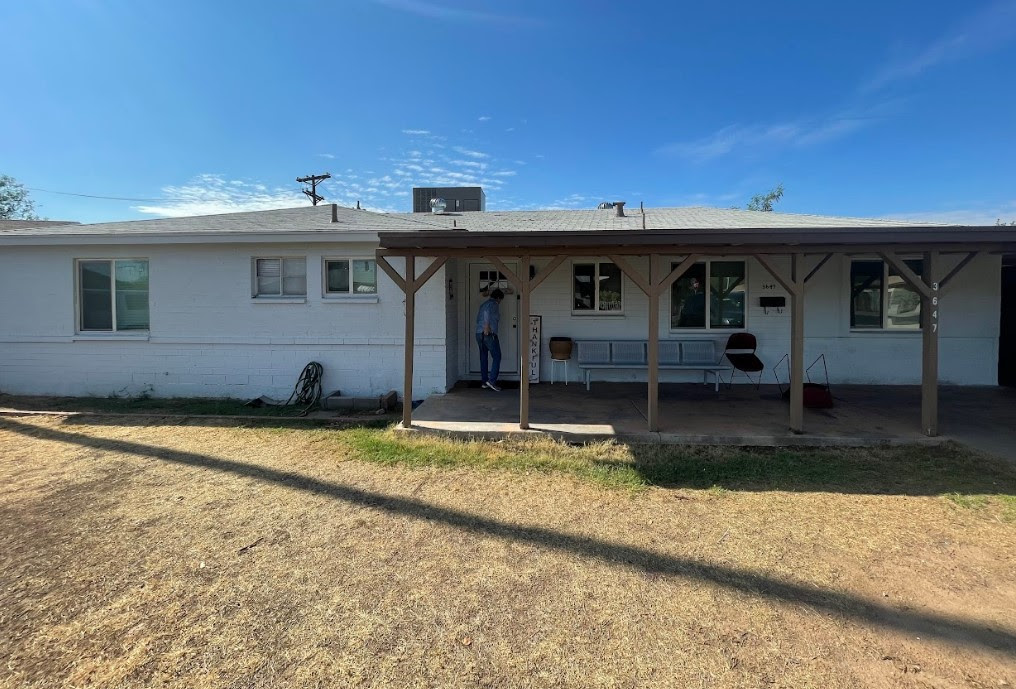 Trust in Every Transaction - Client Testimonials
I highly recommend OfferNow, Chris is very knowledgeable and able to simplify the process start to finish in a way that is understandable regardless of your experience level. He offers transparency, professionalism and dependability. If you're looking for someone to buy houses for cash in Arizona who is genuine and trustworthy I without a doubt recommend OfferNow
I had an outstanding experience working with Offernow when I needed to sell my house quickly in Arizona. From start to finish, the entire process was seamless and stress-free. Offernow We buy houses Arizona is the company to go to.
Offernow purchase my house in Arizona for cash and made the process extremely fast and easy for me . They purchased my home as is and I didn't have to worry about doing any repairs. Would definitely recommend to family and friends!!
Frequently Asked Questions
When I request an offer, are there any costs or obligations?
It is free to receive an offer from Offernow on your home and comes with no obligation to sell at all. To get started, enter your email at the top of this page and we're going to walk you through some quick questions about the state, features, and upgrades of your home.
Why it sounds too good to be true — what's the catch?
The question is often asked by people who are unfamiliar by iBuyer business model, and it's a natural concern: "How can you provide me with a good deal at my home and still make enough money to run the business?" Unlike flippers, our business model is fee-based. If you decide to take our offer, we will take a fee which is similar to how an agent takes a commission in a traditional sale. We buy hundreds of homes each month to help homeowners across the Country start their next page of life. 
Which kinds of homes are purchased by Offernow?
Visit our FAQ page page to learn more about the types of homes Offernow purchases.
We buy residential homes, condos, duplexes, multi-tenant buildings, townhomes and land in any condition! Even if your house has thousands of needed repairs, you can sell your house fast to Offernow.
Absolutely not. Selling your house to Offernow comes with no fees whatsoever. There are no service charges, no commissions, no closing costs, and no requirement to sell, even after you've received your cash offer. Our house-buying service is entirely cost-free for you.
While trying to maintain control over the sale of your home and avoid paying a commission, the idea of selling your home yourself might be enticing. However, there are crucial factors to consider. Opting for the 'for sale by owner' (FSBO) approach in the market can be exceptionally challenging and, not to mention, risky.
– You'll be responsible for making repairs and capturing high-quality photographs of your property to attract potential buyers.
– Ensuring your home is discoverable online by prospective buyers and listing it in the right places will be your responsibility.
– You'll need to be available for showings at almost any day or time, which can be inconvenient and potentially risky.
– Determining the buyer's qualification is your responsibility. Do you understand the difference between pre-approval and pre-qualification for a mortgage?
– You won't have professional representation throughout the home selling process.
– Be prepared to spend a considerable amount of time waiting, as FSBOs typically spend an average of 88 days on the market.
By selling your house quickly to Offernow, you can eliminate all the above concerns while still avoiding the payment of real estate commissions and service fees charged by similar companies.
Yes. Offernow works with wholesalers looking to sell multiple homes in Dallas, or investors/landlords looking to sell homes they would like to cash out of. Whether you're looking to sell one home or multiple homes, Offernow has purchased Millions of dollars in homes and can help!